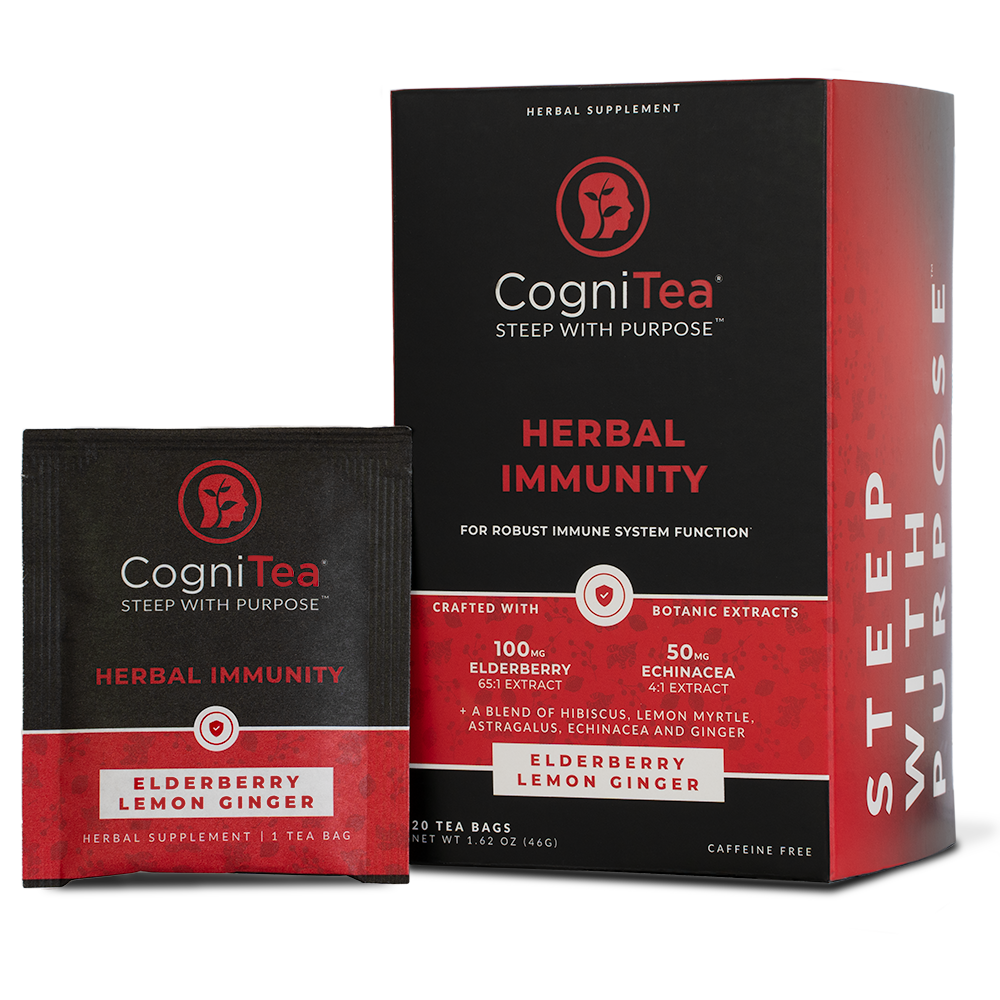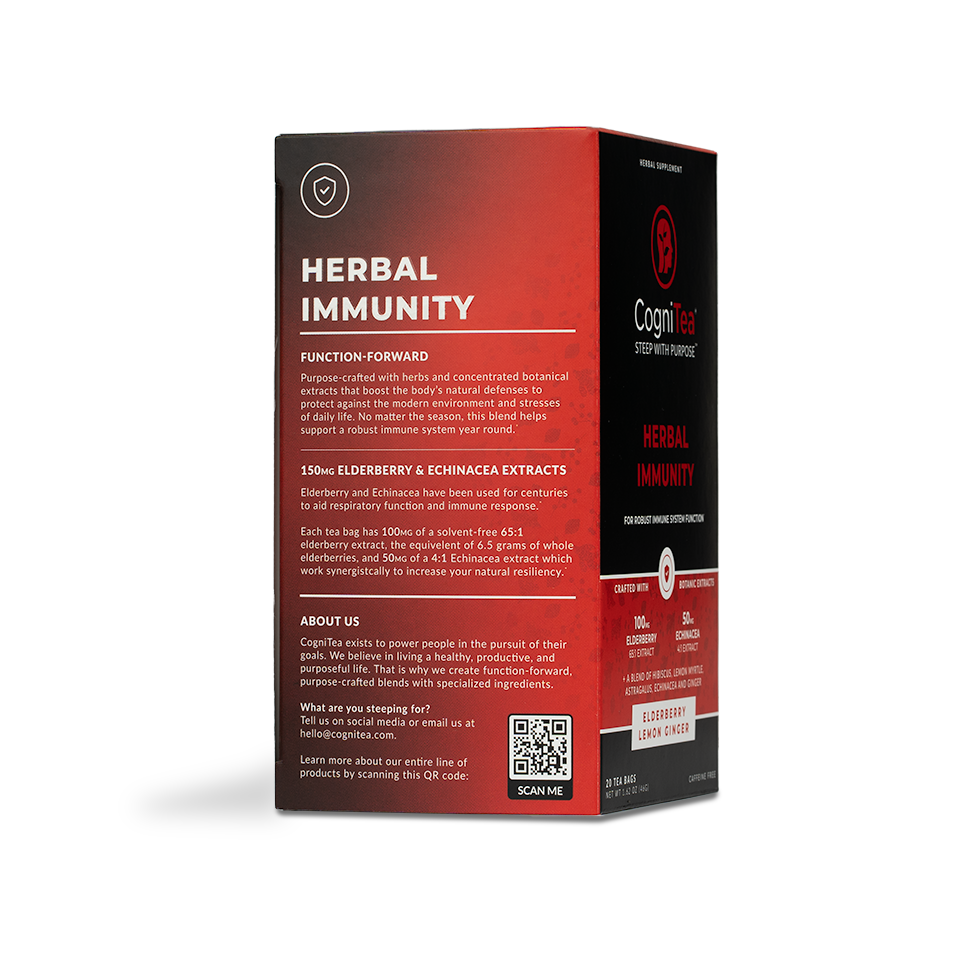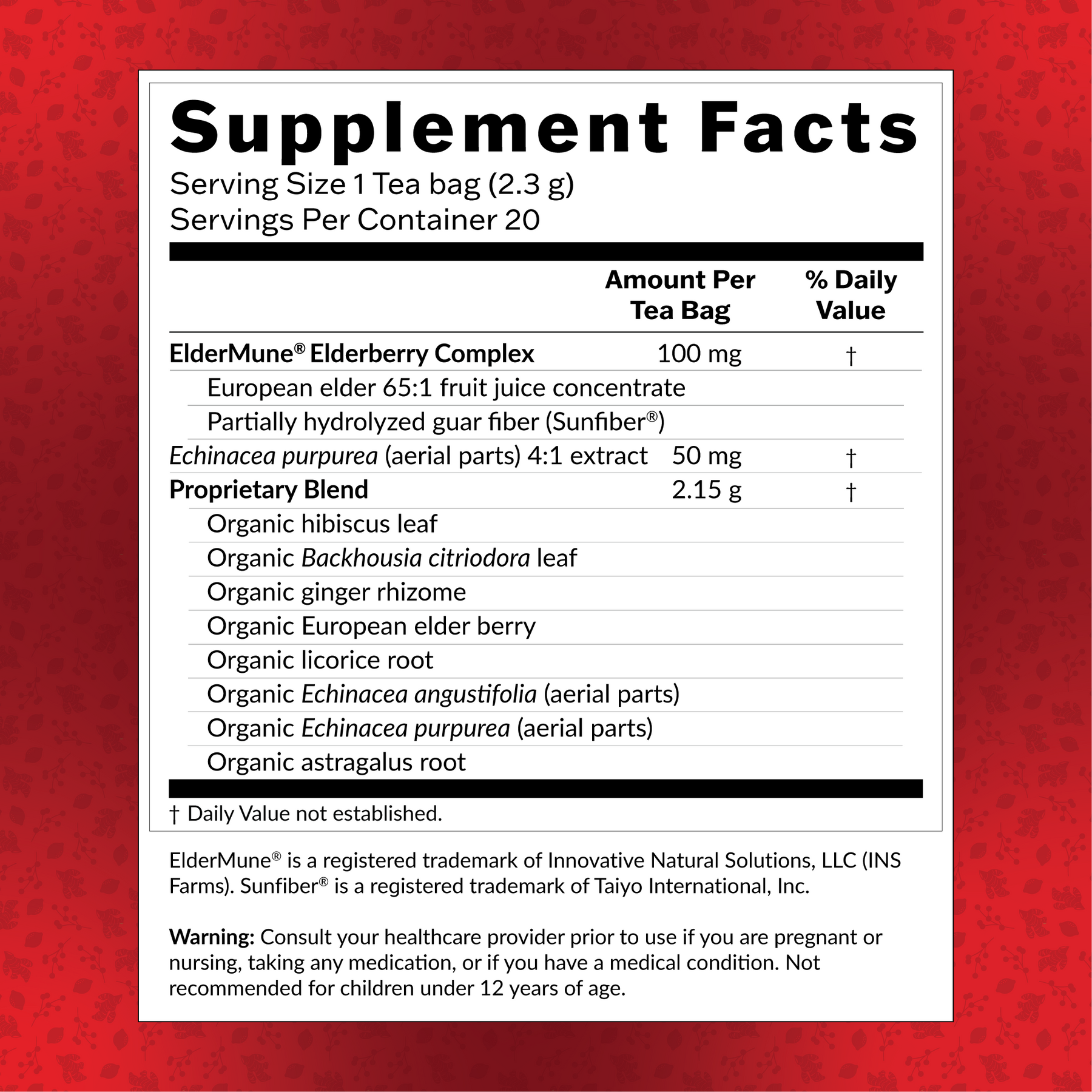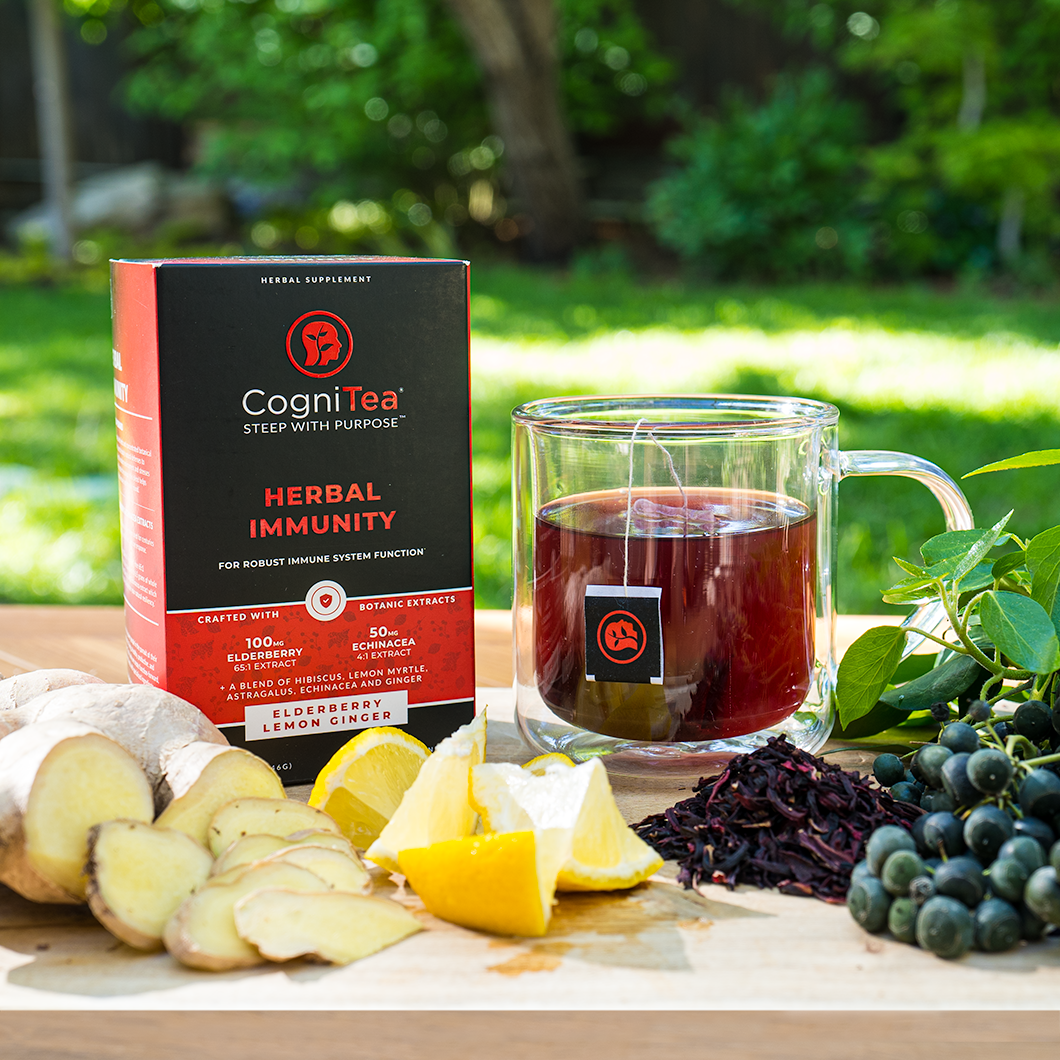 Herbal Immunity with Elderberry and Echinacea
Fortify your immune system with organic herbs and concentrated botanical extracts that boost your body's natural defenses to protect against the modern environment and stresses of daily life year-round. Made with high-potency Elderberry and Echinacea extracts and 8x organic herbs.
FLAVOR: Elderberry Lemon Ginger - Partially fruity and partially tart with a hint of lemon and a subtle ginger-spice finish. 
INGREDIENTS: 100mg Eldermune® Elderberry 65:1 extract, 50mg 4:1 Echinacea extract, Organic Hibiscus leaf, Organic Lemon Myrtle leaf, Organic Ginger root, Organic Elderberries, Organic Licorice root, Organic Echinacea Angustifolia, Organic Echinacea Purpurea, and Organic Astragalus root. CAFFEINE FREE.
20 Bags Per Box | Free US Shipping with 2+ Boxes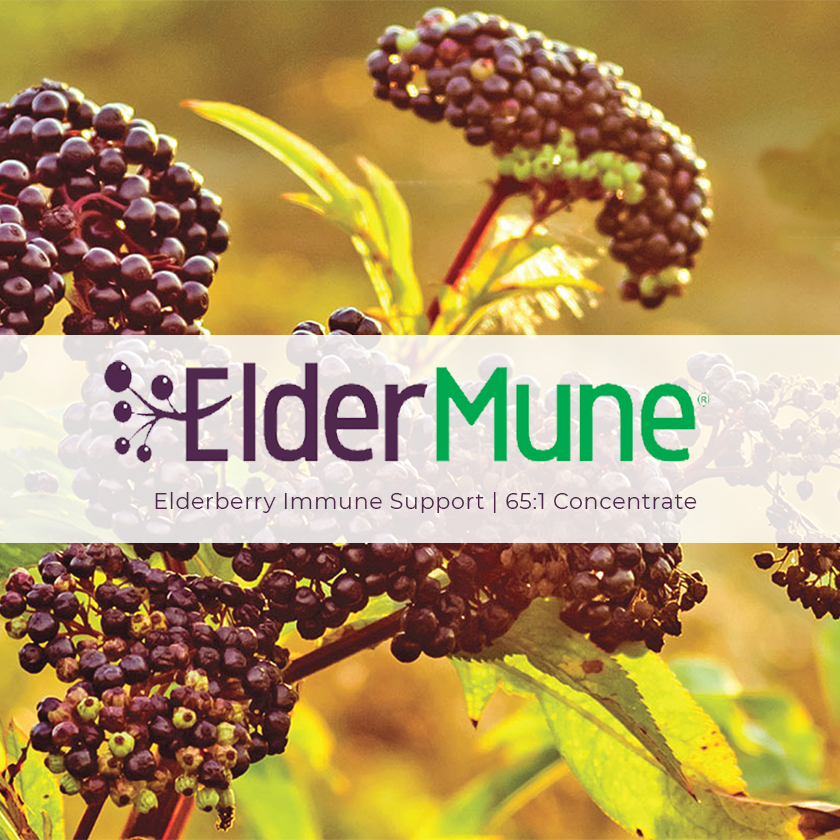 INGREDIENT SPOTLIGHT
Eldermune 65:1 Elderberry Extract
Eldermune® is a high-potency, solvent-free whole Elderberry extract that preserves all active nutrients including immune boosting antioxidants including polyphenols and anthocyanins.

Each tea bag of Herbal Immunity contains 100mg of Eldermune®, which is the equivalent of over 6.5 grams of whole elderberries per serving!


FUNCTION-FORWARD. TRIPLE TESTED. NO FILLERS. NO FLUFF.
Organic Ingredients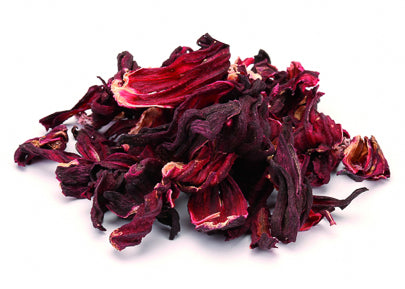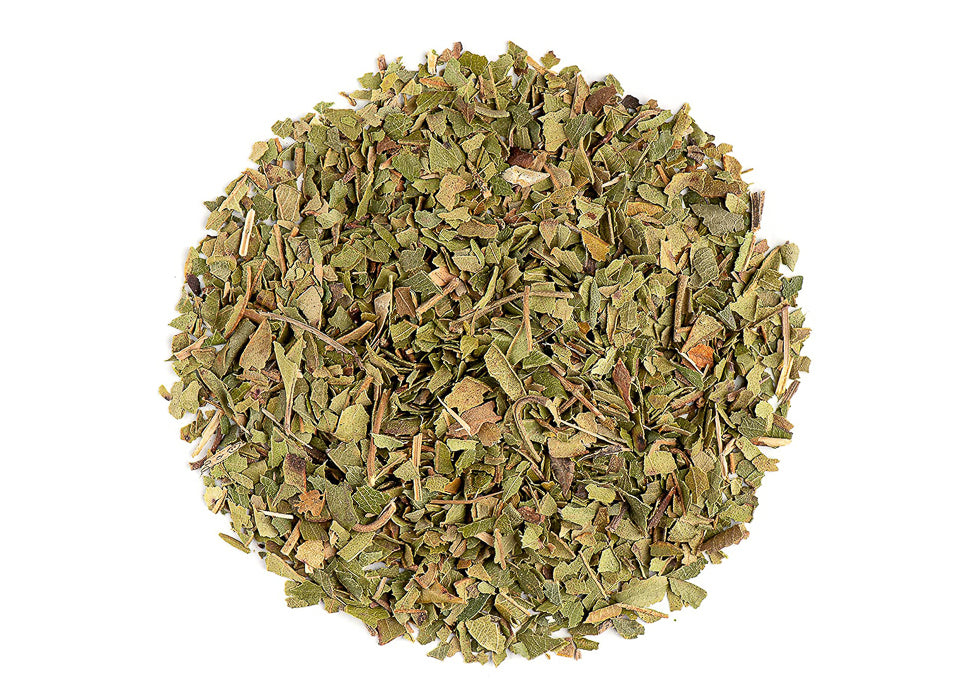 ORGANIC LEMON MYRTLE LEAF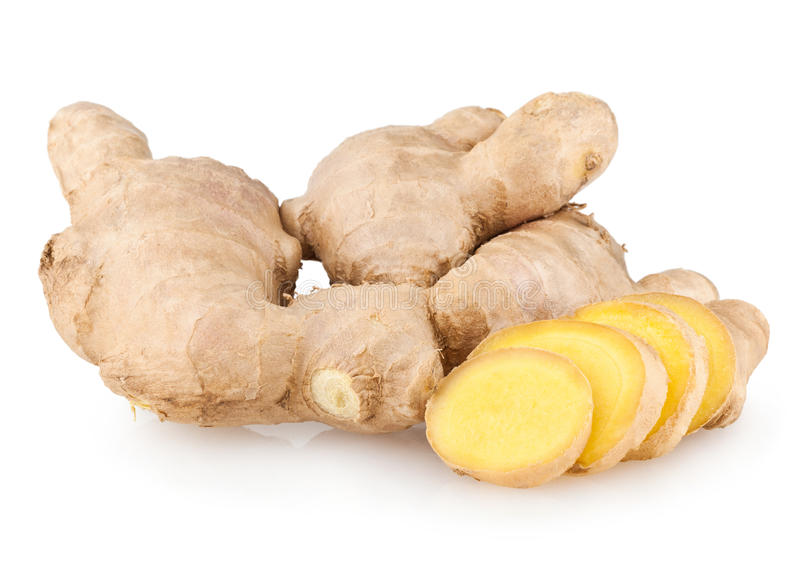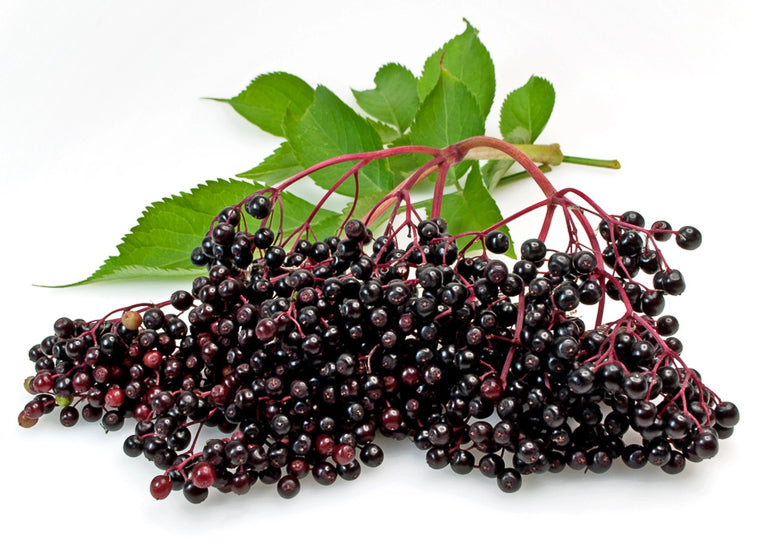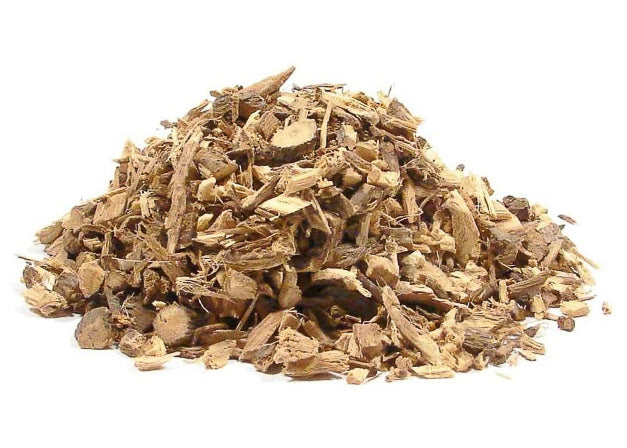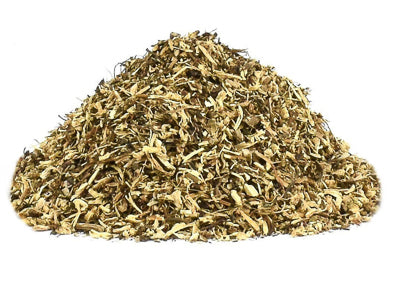 ORGANIC ECHINACEA ANGUSTIFOLIA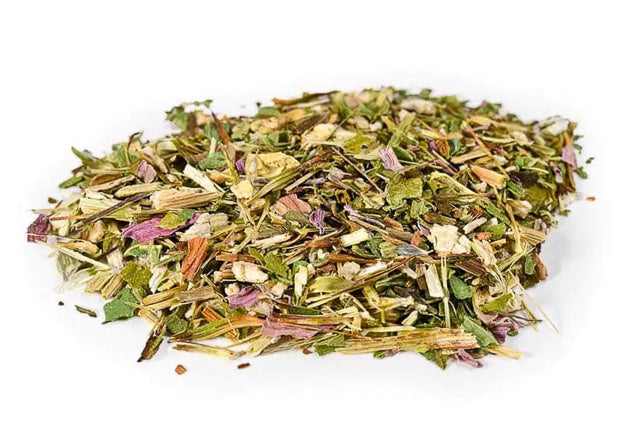 ORGANIC ECHINACEA PURPUREA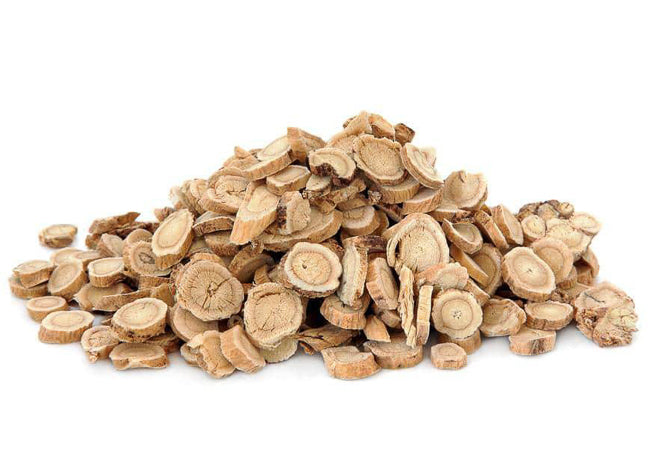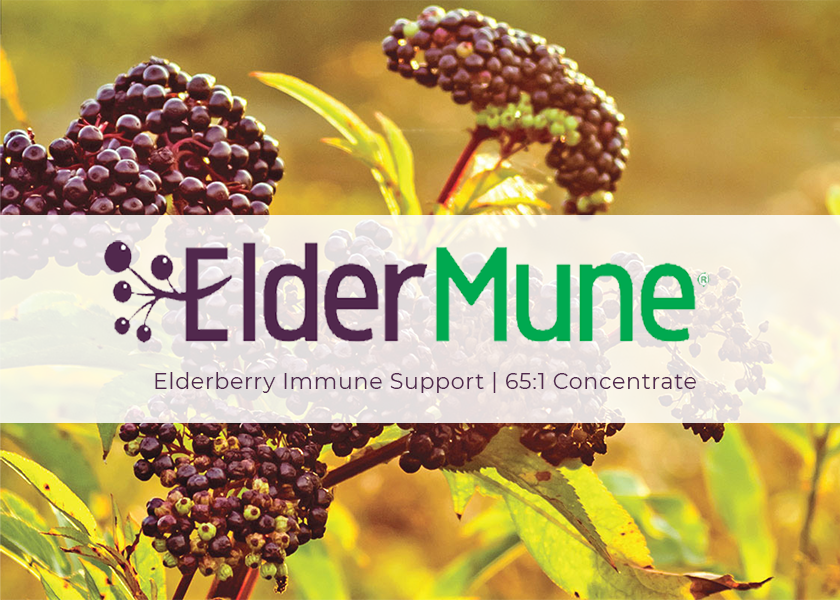 100mg ELDERMUNE 65:1 ELDERBERRY EXTRACT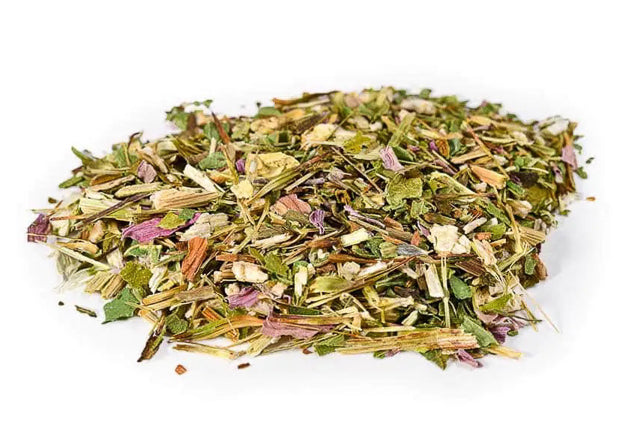 50mg ECHINACEA PURPUREA 4:1 EXTRACT
What People Think of Herbal Immunity
I already take a daily multi-vitamin, magnesium, fish oil, and calcium, which is 6 pills. Herbal immunity has been a great addition and thankfully isn't another pill. The combo of organic teas and high-doses of elderberry and echinacea really round out my daily routine and it tastes wonderful!
Jennifer R. | Jersey City, NJ
This reminds me of berry zinger, but better! I love the functional ingredients that are included like elderberry, echinacea and astralagus. I drink it daily now!
Ruth T. | Grand Rapids, MI
I usually only drink immunity teas in the winter, but this one is so enjoyable I've been having it every day for the past two weeks. I feel amazing and I love the flavor.
Randy H. | Charlotte, NC
My husband was sick last week so I started taking Herbal Immunity as a precaution. I didn't get sick, so that counts for something!
Emily A. | Miami Beach, FL
This tea is truly DELICIOUS and you don't need to add any sweetener. It is very fruit-forward and has a bit of tartness to it. I have been brewing four bags at a time in a pitcher and then add ice. It is very refreshing and a tasty way to boost your immune system.
Rachel G. | Newton, MA
#Powering Everyday Health