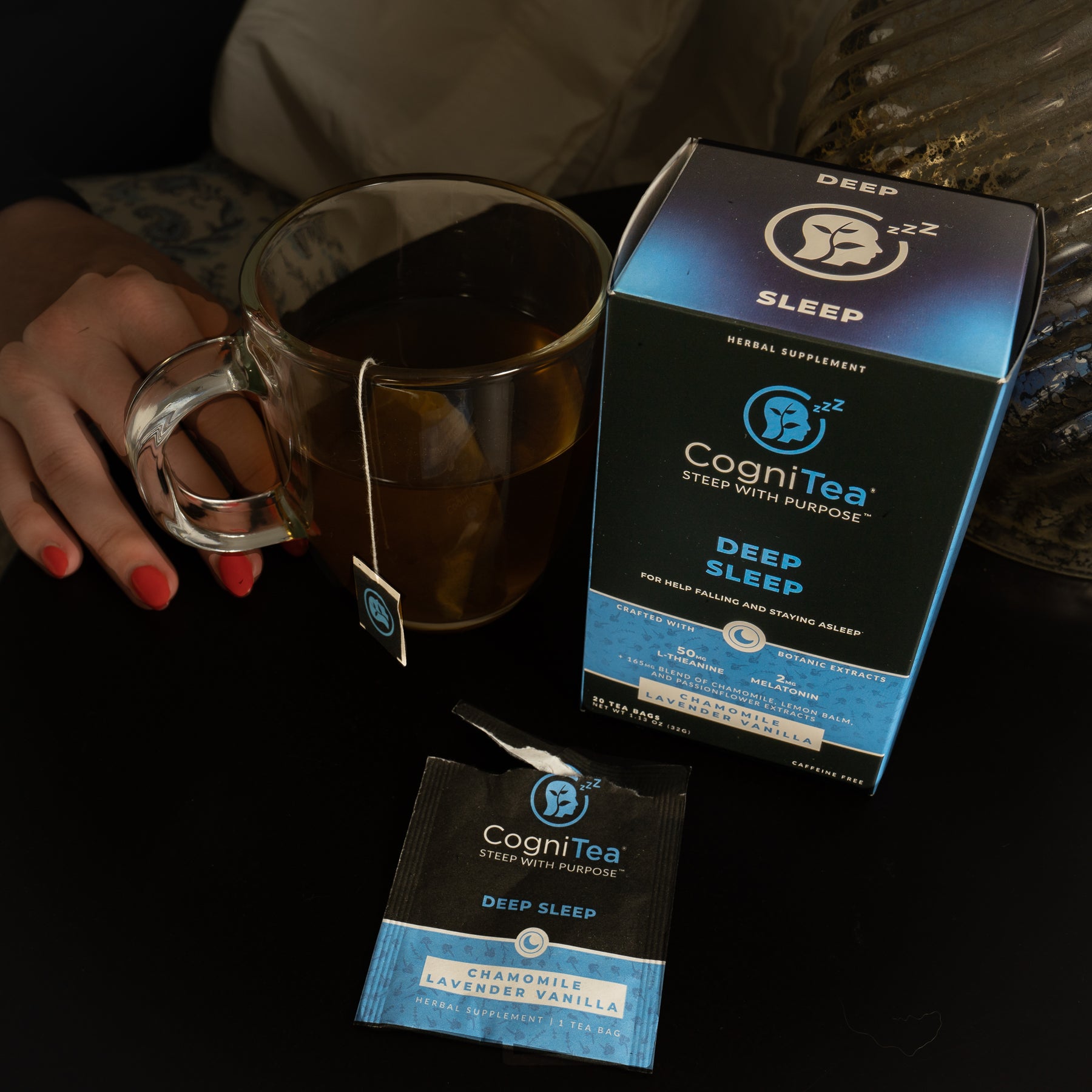 Deep Sleep with L-Theanine and Melatonin
Finally, a sleep tea that actually works! Drift into a deep, restful sleep with a powerful combination of clinically-studied ingredients including a small, but effective, 2mg dose of Melatonin, 50mg L-Theanine, and 165mg of high-potency Chamomile, Passionflower, and Lemon Balm extracts. Deep Sleep helps you fall asleep quicker and stay asleep longer. No morning grogginess, and non-habit forming.
FLAVOR: Chamomile Lavender Vanilla - A naturally sweet floral and vanilla bean aroma and flavor makes for a dessert-like treat without the sugar.

INGREDIENTS: 2mg Melatonin, 50mg L-Theanine, 100mg Chamomile (10:1 extract), 45mg Lemon Balm (10:1 extract), 20mg Passionflower (4:1 extract) and Organic Chamomile, Organic Lavender, Organic Licorice Root, Organic Lemon Balm, Organic Valerian Root, and Organic Passionflower. CAFFEINE FREE.
20 Bags Per Box | Free US Shipping with 2+ Boxes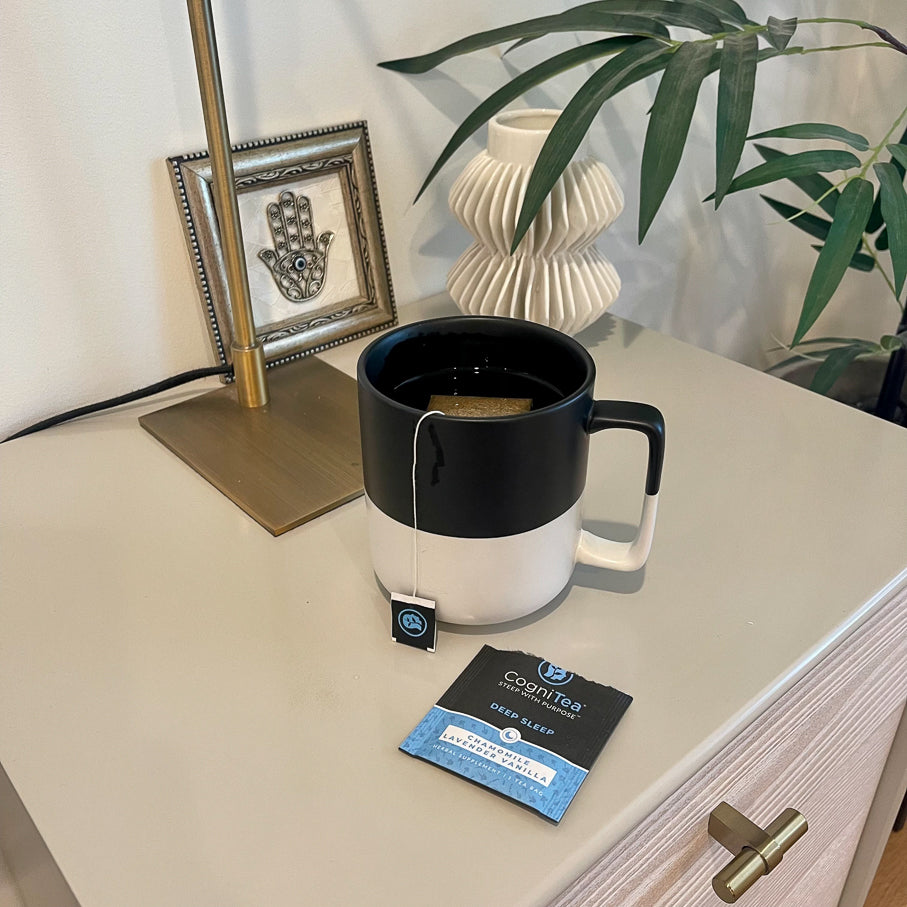 Ingredient spotlight
Melatonin + L-Theanine
Melatonin is a hormone that our brains produce to help regulate our sleep-wake cycles. When it gets dark outside, our brains release Melatonin signaling the body it is time to sleep. Unfortunately, room light, and electronics like cell phones and TVs, disrupt this natural sleep rhythm by suppressing melatonin production. Melatonin supplementation can help, though often people take far too much resulting in feeling groggy the next morning. Deep Sleep™ uses a small, but effective, 2mg dose to help you naturally fall and stay asleep.

L-Theanine is an amino acid found in the tea plant Camellia sinensis, that has been shown to promote a calm, relaxed state of mind similar to that of deep meditation. By moderating stress levels and creating a sense of calmness, L-Theanine works with the Melatonin to help you drift into a Deep Sleep™.


INGREDIENT SPOTLIGHT
Botanic Extracts
Both Passionflower, Passiflora incarnate, and Lemon Balm, Melissa Officials, have powerful sedative properties and have been used for thousands of years to treat anxiety and insomnia. They both modulate Gamma-aminobutyric acid (GABA), which is the main neurotransmitter responsible for sleep cycle regulation. Adequate levels of GABA reduces the time it takes to fall asleep, and increases the length and quality of sleep.
Chamomile contains a bioflavonoid called Apigenin which also has a calming and sedating effect on the body. Apigenin binds to GABA receptors in the brain inducing a feeling of relaxation and stress reduction. 
Deep Sleep™ combines high-potency extracts of each of these ingredients with melatonin and L-Theanine to help you fall asleep quicker and stay asleep longer.
FUNCTION-FORWARD. TRIPLE TESTED. NO FILLERS. NO FLUFF.
Organic Ingredients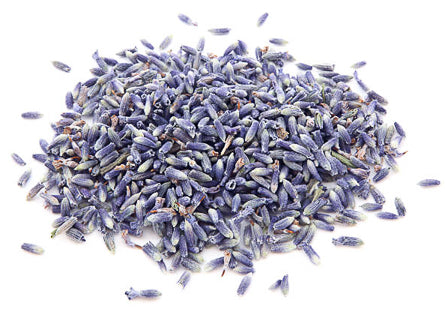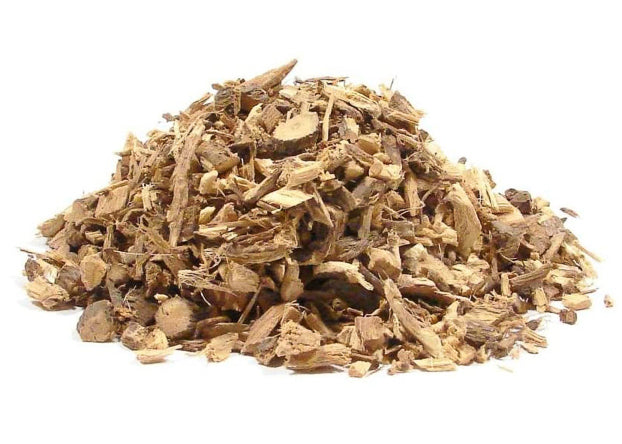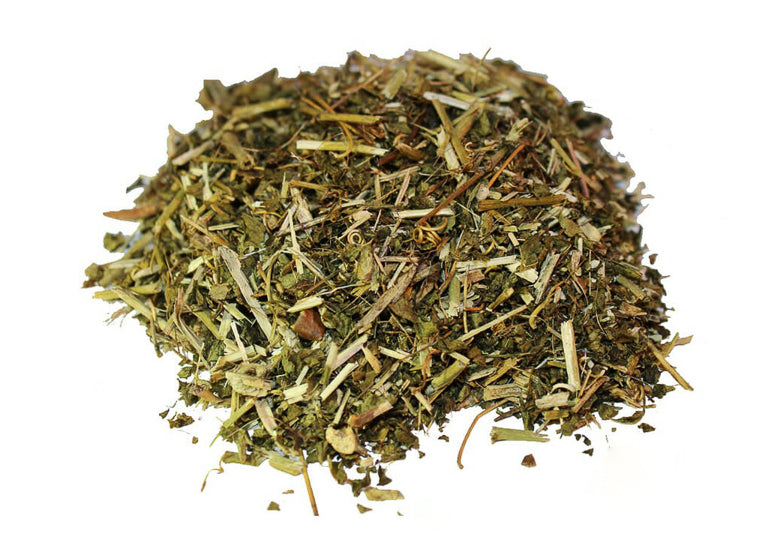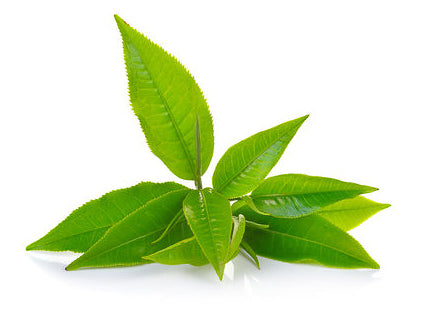 50mg L-THEANINE (AlphaWave)
100mg Chamomile Extract (10:1)
45mg Lemon Balm Extract (10:1)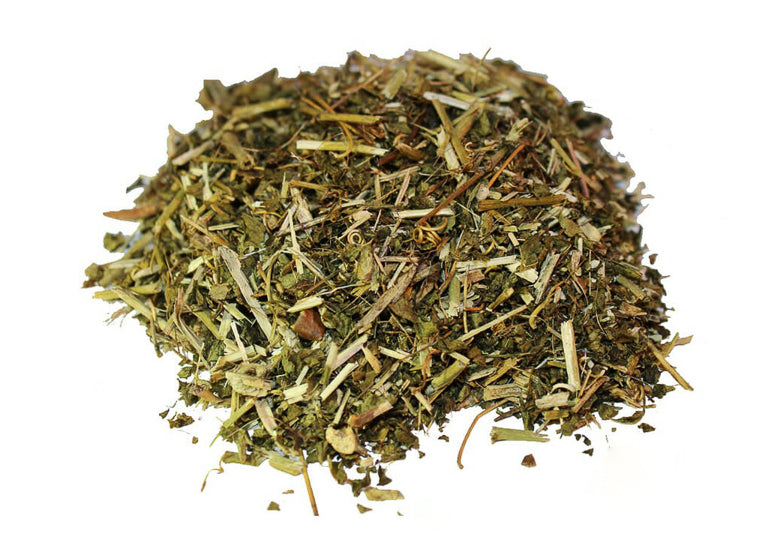 20mg Passionflower Extract (4:1)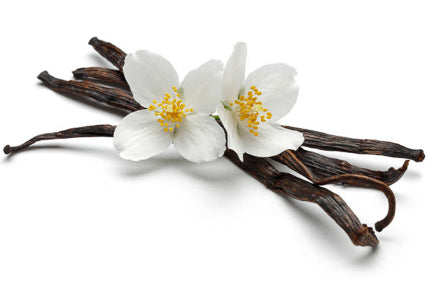 What People Think of Deep Sleep
Legitimately the best smelling and tasting tea i've ever had. Not only does it work, but I reach for it when I want dessert but should be smart and just go to bed instead.
Mike M. | Houston, TX
I was hestitant because melatonin usually makes me groggy. But Deep Sleep worked like a charm and I felt great in the morning.
Julia S. | New York, NY
Best night's sleep i've had in years. No joke. Thank you!
Sarah P. | San Diego, CA
Honestly, I was pretty skeptical. I've tried all the sleep aids - gummies, pills, CBD, teas - and nothing really ever helped. I now use Deep Sleep almost every night and it knocks me out quickly. I love that it is made with organic teas and not filled with other stuff.
Tiffany A. | Annapolis, MD
I have primarily been drinking this when I travel for work because it helps with adapting to new timezones and overcoming jetlag. It has been really helpful so far.
Dan J. | Denver, CO